Wireless start-up to begin offering Internet next month, targeting tourists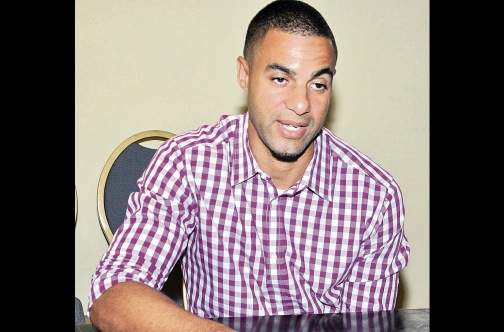 Tuesday, February 04, 2014
BY SHAMILLE SCOTT Business reporter scotts@jamaicaobserver.com
ST A R T – U P telecommunications company Noble Wi-Fi plans to begin offering its wireless Internet access to the north coast next month. The Montego Bay-based company intends to provide data connectivity for tourists in the island who are currently hampered by expensive mobile data roaming charges.
Visitors will use their credit cards or Paypal to pay for the services. Noble Wi-Fi also intends to provide wireless coverage, allowing customers to move between all areas serviced for one fee.
It also has its sights on providing Internet for some residents in remote areas that ordinarily don't have access to the services. Noble Wi-Fi is currently testing its service in a small hotel before it's fully rolled out in time for spring break. Ryan Fernandez, a director of the company said that as a frequent traveller to Jamaica, he usually finds the wireless connectivity to be below standard.
He added that many guests have to sit in hotel lobbies to be able to access the Internet. "Internet connectivity is a determining factor for tourists when they are looking for places to spend their vacation," said Fernandez. "Many of them need the Internet, especially the younger travellers who constantly use their smartphones — the sea and sun isn't enough."
He figures that about 90 per cent of visitors who come to the island want reliable access to the Internet. "It's not an option, it's a standard for many of these tourists."
Already, the company says it has got approval from the Office of Utilities Regulations (OUR), permission from the St James Parish Council to set up poles in strategic locations in the city for the services to work and has been making arrangements with businesses and homes to set up the company's infrastructure.
Some of the towers needed will have to be as tall as 40 feet, but the director said that the company plans to outmatch its competitor in the area. "Wherever our competitor has one tower, we will set up more," Fernandez said.
"It will mean that people won't have an challenge with picking up signals, wherever they are."
According to the Canadian who was born to Jamaicans, a sizable investment has been made to purchase the infrastructure needed to deploy the services. "We're in hundreds of thousands of US dollars spent on the poles, the equipment and everything that's needed to start a company," said Fernandez.
The capital to start the business was raised amongst the directors and private investors.
What's more, the company is currently building out office space in Montego Bay and plans to add more employees once the business grows.
But the director noted the teething problems he encountered while trying to set up shop. "Trying to do business here has been quite a struggle, it has taken over a year to get the company off the ground," he said.
"There is no guide, people set up meetings and don't show up…" For a country that wants investments and want the ease of doing business to be improved, it needs to work on these issues, Fernandez said.
"We wasted quite a lot of money that could have been re-invested," he added. Fernandez is not troubled by low levels of penetration that currently exists, due to lack of Internet access or computers. "People have the technology, but no Internet access, Fernandez said.
Content retrieved from: https://www.jamaicaobserver.com/business/Wireless-start-up-to-begin-offering-Internet-next-month–targeting-tourists.